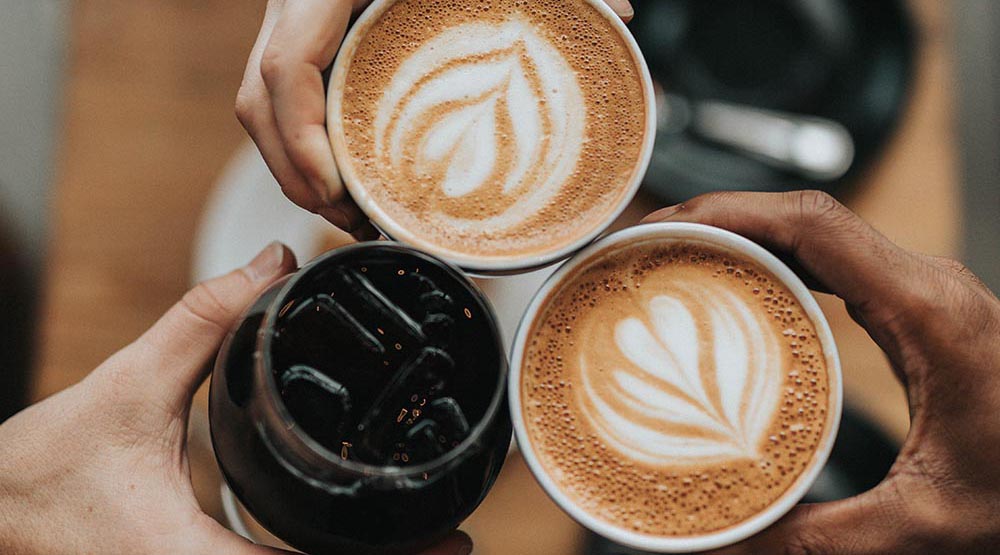 Hey coffee lovers 2021 was another crazy year filled with uncertainty and 2022 appears to be off to a cracker.
The good news is, through all of this we still get to enjoy amazing coffee beans!
Last year we expanded our range with some exciting new local roasters coming on board and plenty of new coffees were added.
Out of the 20+ local roasters we partner with there were a few standouts that had our coffee community coming back for more.
We are thrilled to announce the Perth Coffee Exchange Coffee Awards for 2021 in the categories of best individual coffees, best overall roaster and best tasting box of 2021, as chosen by our incredible community of coffee lovers!
We are excited to be sharing these amazing local coffees with you.
"Perth Coffee Exchange is a community of coffee lovers who enjoy drinking great coffee, supporting local roasters whilst striving to appreciate the incredible variety of amazing coffee"
Top Coffees from 2021
Do you want a coffee that you can enjoy every day without getting bored? Look no further than Brother of Mine's flagship blend, People Everyday. As one of the top Perth coffee roasters, they have created a rich and flavourful coffee that will satisfy your taste buds no matter how you take it. 
After getting #3 honours in 2020, we are thrilled to announce Brother of Mine's flagship blend as the #1 coffee this year. Their top selling blend is designed with the everyday coffee drinker in mind. 
Are you ready to experience the magic of Brew Coffee Voodoo? This delicious blend is the perfect combination of chocolate, caramel, and just a hint of spice.
Whether you're a latte lover or prefer your coffee black, this rich and flavourful coffee is sure to satisfy your cravings. And the best part? You're supporting local Perth coffee roasters with every sip.
Brew Coffee Roaster's signature blend won a bronze in the 2018 Golden Bean and has been a popular choice with the Perth Coffee Exchange community since joining the line-up. 
This carefully crafted blend of Colombia, PNG, and Colombia beans delivers caramel and tropical fruit notes that will tantalise your tastebuds.
But it's not just about the taste - these beans are sourced from sustainable and fair trade sources, so you can feel good about enjoying your cup of joe.
This blend by Rocketfuel certainly hits the spot. A deserving inclusion in the Trending 2021 box and finishing the year strong, it is no wonder this blend is loved by our community.
Gesha Queens Crown, a full-bodied medium-dark espresso blend that is stronger in taste and delivers beautiful notes of buttery toffee and dark chocolate.
This blend is simply rich and delicious, whether you enjoy it with milk or sugar cane black, over ice, or as a traditional espresso.
The Gesha Queens Crown is the perfect coffee for any occasion and will not disappoint.
We are excited to announce Gesha's most popular blend the Queens Crown in the #4 spot. This signature blend rushes off the shelves every week!
This delicious coffee is a combination of two naturally processed coffees that come together to create a flavour experience of milk chocolate and berries, with a smooth, rich caramel finish and a cherry on top.
They've designed it specifically to pair perfectly with milk and deliver a delicious espresso, so you can enjoy it any way you like.
Whether you're catching up with friends or just enjoying some quiet time, this coffee is guaranteed to please.
A deserved 5th place for one of Perth's newest coffee brands created by industry veteran Jase and wife Claire. 
Experience the top four of these amazing coffees in our "Best of 2021 Tasting Box"
It's is a great way to try all the 2021 favourites and discover more of the coffees that you like. Use our exclusive tasting cards to uncover your favourite notes and preferred strength so that you can develop your taste profile.
Top Roaster of 2021: Margaret River Roasting Co.
The most popular roaster overall in 2021 was Margaret River Roasting Co. They have a great range of coffees and a wonderful focus on people and sustainability.
Top Roaster Tasting Box of 2021: Brew Coffee Roasters
Each month sees a tasting boxes from our Roaster of the Month and the most popular of 2021 was our Brew Coffee Roasters tasting box! 
2021 was an exciting year for coffee and for Perth Coffee Exchange!
We delved into a whole new range of tastes and flavours from around WA and are super thrilled that we got to share some amazing coffees with you.
We look forward to 2022 and sharing more of the local coffees that you love. We have some exciting new roasters joining the line-up and some of our crowd favourites will make a return. 
See what was trending in 2022.
Have a great week and remember coffee gives us the ability to have fun and be curious whilst exploring the incredible variety of coffee!
Cheers to coffee!